The Diamond Shield Zapper with micro currents and EMS
Started by researchers such as Dr. Hulda Clark and Dr. Rife the Zapper has now taken a further step forward through natural health professional Alan E. Baklayan and his intensive study of frequency and bioresonance applications for wellbeing. The Diamond Shield Zapper IE with micro currents, EMS resulted from this.
The Diamond Shield Zapper with micro currents not only improves the existing Zapper opportunities, but entails even completely new application forms. We are daily exposed to thousands of external pathogenic influences which constantly weaken our vitality and health. In order to counter this impact, the Diamond Shield is ideal!
Inform yourself about our novelty: the Diamond Shield Crystal Zapper with micro currents!
The novelty : The new online library for harmonic and healing frequencies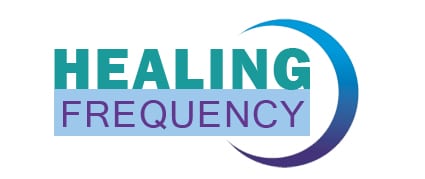 In the online library, you will find the HEAL library by naturopath Alan E. Baklayan and a list of frequencies by Dr. Hulda R. Clark and Dr. Royal Raymond Rife. You can search for indications that are to be treated such as allergies, viruses, parasites, and much more in our database. You can also create your own chipcards that you can pass on to your patients.
The Diamond Shield Crystal Zapper with micro currents, EMS
The new Diamond Shield Crystal Zapper with micro currents and EMS – a revolution in application and possibilities of Zapper technology! High quality Zapper with many applications.

The synthesis of acupuncture and Zapper technology. Activate your meridians with Zapper frequencies!

For Diamond Shield IE owner the Crystal ChipCard provides an excellent upgrade function.

With new memory function, keylock and alarm clock function.

The brand new Crystal program ensures depth control of the entire meridian system.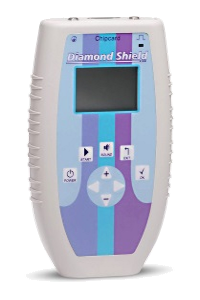 What actually is a Zapper?
A Zapper is a handy device that conducts low electric current in specific frequencies by means of two electrodes through the body.
With his Diamond Shield Zapper IE with micro currents, EMS natural health professional and author A.E. Baklayan extended the Clark Zapper and designed a device whose innovative new features raise today's Zapper technology to a whole new level.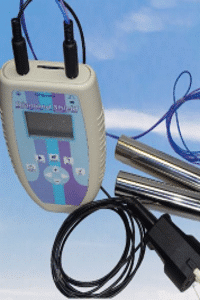 How does it work?
What actually is the fundamental idea behind the Zapper? What do you need it for and what effect does it have?
We strive for the fulfillment of two principles: regular discharge and a healthy protective shield.
Why is this so important and how can the Zapper help you achieve this?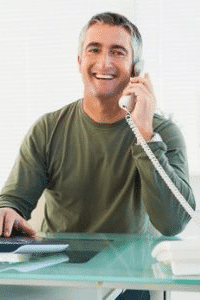 Questions regarding the Zapper
Our hotline +49-176-62819611 gives patients and interested parties the oppurtunity to speak with experienced bioresonance therapist who answer all of your questions regarding the Diamond Shield Zapper with micro currents (no technical support, no sale). Please leave us a voicemail, the therapist will call you back.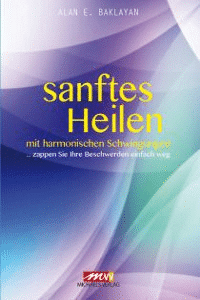 Gentle Healing with harmonic oscillation by Alan E. Baklayan
The ideal introduction to the basics and possibilities of the application of the Zapper of the new generation, namely the Diamond Shield Zapper IE with micro currents!
In this book A. E. Baklayan, the inventor of the Diamond Shield Zapper IE with micro currents, describes in detail how to handle the Zapper and the revolutionary innovations of the Diamond Shield Zapper IE.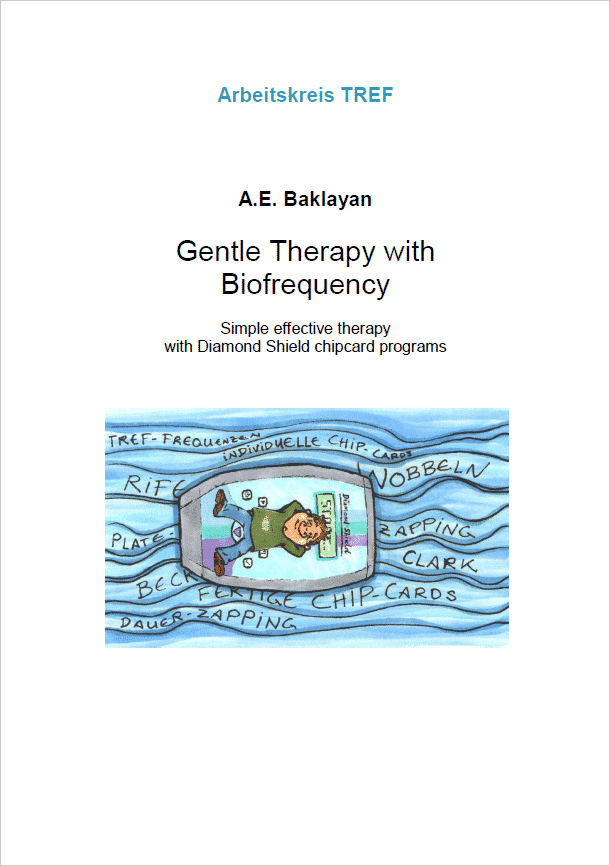 Gentle Therapy with Biofrequency
In this freely accessible e-book A. E. Baklayan will give you detailed information about the possible programs of the Diamond Shield Zapper, both the pre-installed as well as the programs on the ChipCards that are sold separately and what effects these programs have.
Those who are not yet familiar with frequency technology can get a very good overview here.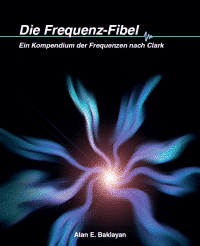 Frequency handbook according to A. E. Baklayan
Shortly another new book by Alan E. Baklayan will appear namely the "Parasite Manual according to Baklayan".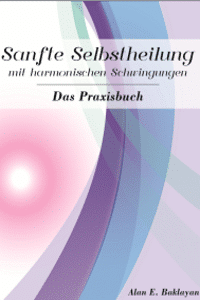 Gentle Self-healing with Harmonic Oscillation
In his new book appearing in summer 2015 Alan E. Baklayan has collected a number of patient cases, in which patients could help themselves, among others with the help from the Zapper by self-healing.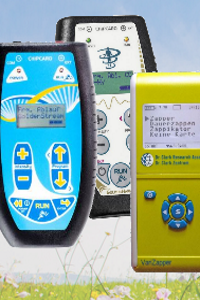 Exchange your old Zapper for the Diamond Shield
We offer you the opportunity to exchange your old Zapper – for example Bioparres, Clark Vari Gamma, Biowave Zapper or other Zapper for the innovative new Diamond Shield Zapper IE. On attractive terms we accept your old Zapper as payment.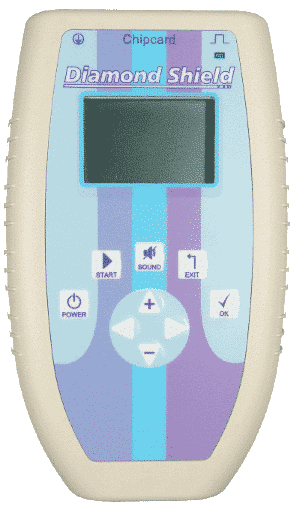 Monthly tip
Monthly tip
Here you can find our monthly tip about using the Diamond Shield Zapper with micro currents. This November concerning the ChipCard: IM – More energy for your immunsystem.
August 2013 I suffered a pretty deep cut/ laceration on my right index finger. The same month one night I got bitten by numerous (10-15) mosquitos.
In early September I cleaned a rather large fish tank. A few days later I noticed severe joint pain and increased stiffening of the fingers of the right hand. Medical examinations specifically towards rheumatism/ arthritis brought no results.
After several fingers of my right hand had turned dark blue, my family doctor referred me to vascular surgery. All initiated investigations like ultrasound, MRI, CT, and repeated blood tests were not successful. For two weeks I received a continuous infusion of prostaglandin and heparin. Here no significant improvement took place either. A sypathicolosis treatment was suggested to me but I refused.

In mid-October I had another appointment at the office of my natural health professional, where I had been in treatment for some time because of another issue. After a thorough examination, a heavy Borrelia load and a bacterial infection on my right arm was found.
Since we previously only had in use the precursor Zapper by Diamond Shield, we were specifically advised to get the Diamond Shield Zapper, which was still relatively new at that time.
The special nature about this unit is that it has a specific program against Borrelia. So I now began to specifically target my complaints by means of the Borrelia program.
Immediately after the first treatment my body responded with considerable discomfort, which only started easing several hours later. By using the Zapper regularly after a very short time a significant improvement in my complaints occurred. The blue coloring of the fingers and the pain eased slowly.

Today, nine months later, I'm still using the Borrelia program. My right hand is now, also, to the astonishment of school physicians, again fully capable of movement, no discoloration of the fingers by lack of blood flow and only minor pain remains.
I am very grateful to my natural health professional for the diagnosis and subsequent treatment. And I recommend the Diamond Shield Zapper to everyone, and not only to people with Lyme disease.

My wife and I use it daily and we are grateful that we own it.
Never will I be without my Zapper again!
For a few years now I've been suffering from diabetes and have of course tried all sorts of remedies which not really showed a lot of improvement. I was really about to despair and I had prepared myself for the worst:

Injecting insulin…
One day, due to recurrent colds, I had an appointment at my natural health professional's office and when she recommended a Zapper to me for frequency therapy at home, she mentioned in passing that this type of therapy could also be used quite supportively in diabetes. Upon her recommendation, I finally settled on the Diamond Shield Zapper by DermaVit as I found the grounding function to be very interesting. For people with diabetes there exists a program on memory card. I did order that too.

The process of ordering and the delivery went without any problems and when I finally got to hold my Zapper in my hands I was more than excited to see how "IT" would feel. No sooner said than done. I got comfortable in my easy chair, inserted the diabetes program card and started the program. After a short time, I could feel a deep relaxation and my general condition improved immediately. Not least because of this incredibly great side effect, from now on I had to use the Zapper every day.
A few weeks later, when I was at my internist's practice to draw blood, I could not believe what he told me: my blood sugar levels had declined to such an extent that he himself could not explain it. He gave me a questioning look, but instead of reporting of my little "Diamond Shield Zapper miracle" I smiled and leaned back satisfied.
The daily application is really quite simple and with me this is certainly not a matter of course because I'm actually a fairly untalented person when it comes to technology…

I had to check back with a nice lady from DermaVit where I got all the technical information about the device itself and on top also many tips and hints what to look for during use.

I'm really more than happy to be the owner of this small technical marvel!
A therapeutic trial with the Diamond Shield Zapper on one of our ponies showed me that a treatment of horses with the DS Zapper is possible. Obviously, the same or very similar microbes as the ones effective in humans, lead to the same symptoms in animals.

My report about the attempt to use the plate as an electrode for the treatment of the horse:
I have used the plate as electrodes for the therapy on the horse. After it became clear that therapy aids like the plate electrodes must be fixed firmly on the horse, we, the riding instructor and I, fixed the plates under a lunging girth. This girth ran directly behind the withers (on the back) on the sides of the horse downwards and was lashed down on the front abdomen with the belt buckle. Under this belt on each side (near the bottom) I have tucked a plate wrapped with wet absorbent paper. Of course, ampules cannot be clamped here.
Also the coat was moistened to the skin at the plate contact points. The DS Zapper then reported good contact. The lunging girth, which was about 10 cm wide, had five metal eyelets, one at the top and two at different heights on the sides. On the upper eyelet our DS Zapper was fixed firmly in a small bag. Then as the first therapy I started the basic program, DS on our constantly coughing big pony Zara. Eagerly we watched how Zara would react to the current therapy. Even the horse was watching everything we did very carefully, so that we were eyeing each other. After a vibration of confidence filled the stall and after I let the DS program run through after short observation periods I as well let the programs BiBlo, DTX, colds and flu infection run through. In between, every now and then I 'remoistened'. Throughout the therapy our pony did not show displeasure concerning the procedure on her, only the cough disappeared after some time – what a pleasure. But would this last overnight in the paddock? Yes, it lasted. The next day everything was repeated once more, and, as I was told by the riding girls later, they had disappeared shortly afterwards and to our delight their fun with Zara which did not cough anymore.